Secondary Ion Mass Spectrometry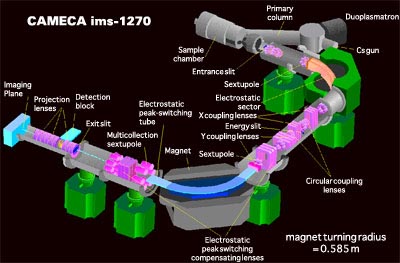 Cutaway schematic of the CAMECA ims1270 ion microprobe in single collector mode.
The UCLA SIMS (a CAMECA ims-1270) is supported by the NSF Instrumentation and Facilities Program. This page describes some of the capabilities of our facility and some of the users that have visited and used it.
NEWS
---
SIMS Lab
Department of Earth & Space Sciences, UCLA, 595 Charles Young Drive East. Contact
Director
.
---